Do you enjoy anime, k-pop, kawaii and Japanese cosplay fashion? If you nodded your head yes, Kiguki is your dream destination. The website has been around for a few years now and offers some of the best quality kigurumis, Japanese fashion trends and kawaii and kpop clothing items that you won't get anywhere else.
Although the website sells Japanese inspired items, Kiguki is based out of Germany, which is another reason why the products are so globally accessible. You do get access to a variety of amazing clothing options, including spring, summer, and autumn fashion that you won't regret splurging out on.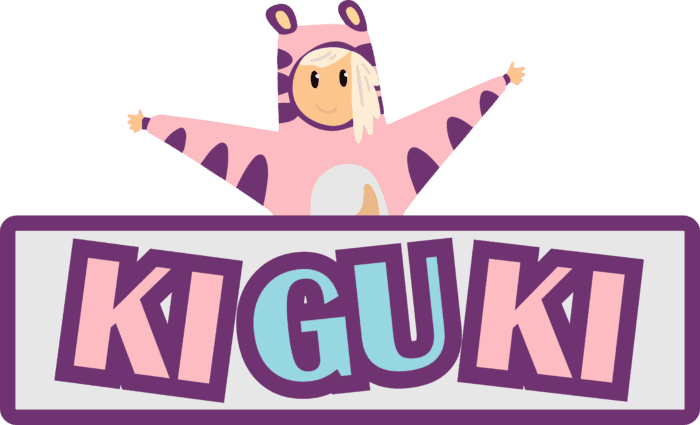 Besides cosplay fashion and kawaii trends, Kiguki primarily specializes in kigurumis and onesies for men, women and even children. If you were considering getting your hands on one, we'd recommend reading this post first.
What does Kiguki specialize in?
Unlike most of the Japanese clothing and kawaii stores available online that sell a diverse category of clothing items, Kiguki specializes in onesies and kigurumis.
You can find a variety of options in different sizes to meet the needs of varying users. However, what sets this website apart from the rest is the quick shipping and quality products. Despite being based out of Germany, Kiguki doesn't falter on their quality of products at all.
Kiguki Features – Walkthrough
Now that you have a fair idea about Kiguki, let us walk you through some of the best features of the website.
Choose from a variety of onesies
With Kiguki, your onesie and kigurumis dreams are never going to fall through. You can now find your choice, be it in terms of design, color combinations or anything else. There are solid colored onesies and then you have printed onesies that are quite popular among the children.
Unique and comfortable design
With every onesie that you buy, you want to compromise on the comfort and the quality ever again. Every item features a generous cut crotch area with enough room for you to lounge in without feeling too overwhelmed or suffocated in the item. The kigurumis are made from 100% fleece material, which makes them ideal for winter or slightly colder days of the year. Some of the designs even have a large hood that adds to the design element.
Choose from other designs
Besides onesies and kigurumis, Kiguki also offers a range of other types of items of clothing, including the latest kawaii style fashion, kpop fashion and even cosplay items. You can now comfortably tap into your favorite pick without any worry. The website also sells exclusive kpop merch items that you can buy for an affordable price. 
Check through the organized blogs
Lastly, their regularly updated blog is another highlight to Kiguki. The content is very informative and lives up to the expectations of the users. If you want to educate yourself about kawaii fashion and everything associated with it, we'd 100% recommend looking through their blog for more details.
What kind of Categories is Available on Kiguki?
With all the standard information out of the way, let us look into the available categories on the website. You have access to the following:
Given that Kiguki specializes in onesies and kigurumi, this is a highlighted category on the website. There are hundreds of designs, materials, types and prints available under the platform. You can comfortably scroll through the list of available options to find the ones that you think are worth the purchase for you.
Another category under Kiguki that's worth noticing is Kawaii. This specializes in all your cute kawaii prints and designs that draw inspiration from Japanese anime. The prints are extremely fun to indulge in. Also, while you are at it, we'd recommend that you check the individual sizing options before you finalize your purchase.
Although not a priority category, Cosplay on Kiguki is worth a scroll. There are gaming characters and anime-inspired items that you can browse through and buy your favorite one from the lot. Just ensure that you keep a check on the description of each item to sort the sizing, material and maintenance.
The second-best category after Kigurumis, K-pop merch is exclusive and affordable on Kiguki. You can find merch from your favorite kpop bands and idols that you can't buy from their official merch store. Also, besides clothing items, there are other types of kpop merchandize that we think are definitely worth the time and money you spare. 
Conclusion
Kiguki is one of the most popular kawaii, kpop and kigurumis online website based out of Germany. Every item is made out of premium quality material, which ensures that each onesie you buy stays with you for years before you have to consider repurchasing. Also, the website is very easy to navigate through, which adds to the benefits.